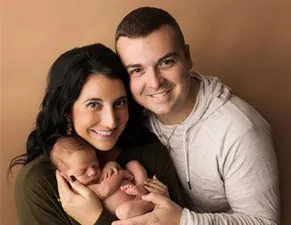 Dr. Landon DeMoss was born and raised in the Lima community. He is a 2015 graduate of Shawnee High School where he played for the Shawnee baseball and soccer teams. Dr. DeMoss is no stranger to chiropractic, in fact he is the tenth chiropractor in his family. His grandfather, Dr. Ted Spieles who was one of the first chiropractors in Lima, was his biggest influence in choosing the profession. Working on Grandpa Ted's farm during the summertime turned into many knowledgeful lessons on how important chiropractic is and to make sure you're helping people each day. Following high school, Dr. DeMoss moved to Columbus, Ohio and attended The Ohio State University and Columbus State College. While in college he worked at the Ohio State football stadium.
Dr. DeMoss then attended Life University in Marietta, Georgia where he graduated Magna Cum Laude with his Doctor of Chiropractic in December of 2021. While in school at Life, Dr. DeMoss studied the human anatomy and physiology to obtain a true understanding of how the body works properly as well as a rigorous number of hours in diagnostic coursework. Dr. DeMoss learned different chiropractic techniques during his schooling such as Full Spine, Toggle Recoil, Gonstead, SOT, Advanced Pediatric, Applied Kinesiology, and CBP. He was able to use these different techniques in Life Universities outpatient clinic and was able to work with many different patients of all ages. During his final quarter of chiropractic college in October 2021, Dr. DeMoss moved back to his hometown to complete his preceptorship at Rabe Chiropractic. This gave him an opportunity to shadow the other doctors along with meeting and working on new patients. He felt very lucky to end up in an office that was very welcoming and gave him the opportunity to serve the people of his hometown.
Dr. DeMoss married his gorgeous wife in the summer of 2021. Kelsie is a registered nurse and selflessly helps her patients every day. In their free time they enjoy spending time with their family and also enjoy traveling. They love to spend time at the beach and hiking the Rocky Mountains.